This Lunch is Limited to Professionals in the below business categories

Five professionals maximum to give ample time to get to know one another

SOSOLD OUT - FEB. 10TH LUNCH 

Thanks, we will be having more lunch meetings.


2/6/15 - Category Status


Background Screening - Closed -1

---

Private Security Companies - Open

Property Management - Open

---

Recruiting Firms - Open

Churches -
Open

---

Human Resource Professionals - Open

Senior Health Care - Open

---

Existing Power Partner USA partners who want to attend - Open -3

Non Profit Executives - Open
Where
The Attic On Broadway
3441 E. Broadway
Long Beach, CA 90803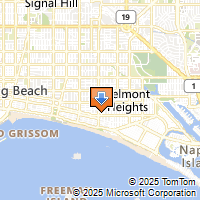 Driving Directions
Power Partners USA Lunch
"Intelligent Business Development"
Tuesday, February 10, 2015
Power Partners online Business Relationship Introduction Service introduces you to new, professional business contacts from industries and professions already proven to generate qualified business and leads for your company.
Register below and meet business professionals you have indicated give you the most reliable business leads or work collaboratively on projects.
COST: $40/person and includes lunch.

One good Power Partner business relationship could generate tremendous revenue for your business. Meet in a casual business setting and begin to develop revenue generating, decision making business relationships.

Please note, no refunds can be offered since we are pre-paying the lunch and arranging meeting of professionals. If you would like to attend and can not make this date, email alan@techinternational.net with your availablility.
2015-02-10T11:30:00-0800
2015-02-10T13:30:00-0800
Power Partners USA Lunch
3441 E. Broadway, Long Beach, CA, 90803, US
http://events.r20.constantcontact.com/register/event?llr=e4aamtn6&oeidk=a07eagl4oty88632470